eggshell bathtub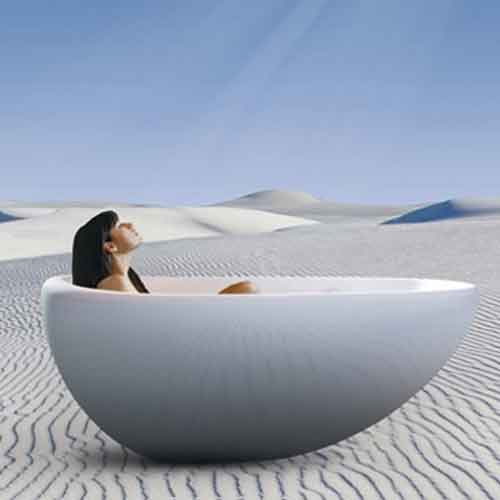 stone tubs/stone tub Project/eggshell bathtub
Specifications
2015 Award-winning Design Egg Shape Stone Tubs .
Highly Smooth Perfectly Polished interior & Rim, 2 options for exterior: natural matt exterior and Polished exterior
Size is adjustable for your Bathroom, We supply the best Customized Personality Stone hand Carved Bathtubs.
This Eggshell bathtub is made by Natural White Marble Much of the carving is done by hand with calculated blows from a hammer and chisel. The Round Polished Smooth Rim Looks Subtle Contemporary Styling
Highly Smooth Polished interior & exterior eggshell bathtub is hard-wearing,stain resistant,Easy to clean. Fit for an large fancy bathroom or Garden.
For More Award-winning Design Stone bathtubs Contact Our Email.
-Natural white marble grade A stone tub
-Eggshell bathtub like half of egg and high polished surface.
-White clean marble color looks simple and luxury.
-Standard Size:68"*31"*23".Available in any size to suit your space
-Exceptional quality,suitable for luxury hotels
-Customizable to suit plumbing,room layout and any other considerations
message
products
online consulation
contact us
NEW HOME STONE
Luna Wong
Tel: +86 18600342104
Email: Newhomebath@gmail.com
MSN: lunaruiz7@hotmail.com
Skype: lunawang0715
Ad: RM1708,NO.140 Building,Tuqiao Street,Tongzhou
District,Beijing,China
photo :
NEW HOME STONE
Jack Gao
Tel: +86 13911444383
Email: Newhomestone@gmail.com
MSN: Jackg1983@hotmail.com
Skype: Terry-2012
Ad: RM1708,NO.140 Building,Tuqiao Street,Tongzhou
District,Beijing,China
photo :