Luxury Bathtubs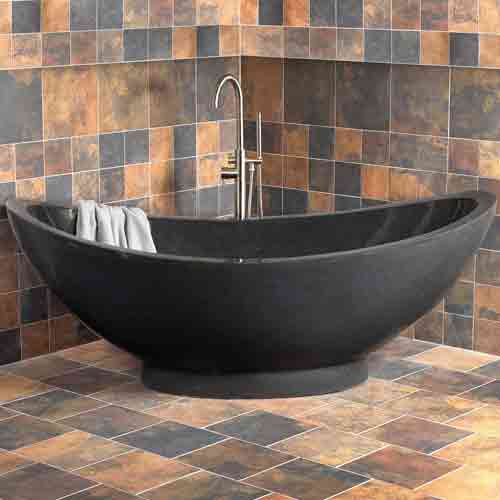 stone tubs/stone tub Project/Luxury bathtubs
Specifications
The NEW HOME STONE luxury bathtubs have a modern design that will make your bathroom very beautiful and create a fancy luxury look.
Luxury Bathtubs is one of the most important element in a modern bathroom. Here the bathtub without feet sits in its own space, It's an Black Marble Carved Double Slipper Bath Tub, The room is fully tiled. But the Black Marble luxury bathtubs make the tiled bathroom looks fantastic. Here' s the luxury bathtubs, That's very important to a whole bathroom.
Choose your right bath tub fits your bathroom from New Home Luxury bathtubs. contact now.
-Natural black marble luxury bathtubs.high polished finish.
-100% hand carved from the finest of materials
-Standard Size:68"*31"*23".Available in any size to suit your space
-Creates a warm romantic atmosphere luxury bathtubs for your own space.
-Exceptional quality,suitable for luxury hotels
-Customizable to suit plumbing,room layout and any other considerations
-Black granite material is available in stock.
message
products
online consulation
contact us
NEW HOME STONE
Luna Wong
Tel: +86 18600342104
Email: Newhomebath@gmail.com
MSN: lunaruiz7@hotmail.com
Skype: lunawang0715
Ad: RM1708,NO.140 Building,Tuqiao Street,Tongzhou
District,Beijing,China
photo :
NEW HOME STONE
Jack Gao
Tel: +86 13911444383
Email: Newhomestone@gmail.com
MSN: Jackg1983@hotmail.com
Skype: Terry-2012
Ad: RM1708,NO.140 Building,Tuqiao Street,Tongzhou
District,Beijing,China
photo :